Big Bag Holder - Joleks's own big bag holder has made it easier for many of our customers at work.

Big Bag fits on EUR-pallet and accommodates both 1m³ and 2m³ and is suitable for transportation and storage of a variety of fractions such as sand, gravel, soil, garden waste, wood, concrete, brick, gypsum, construction waste, pellets, etc.

You can also use large-scale carriers for transport of goods and easily transported by truck. The product requires no tools when assembled and takes up little space when stored.

New model for big car holder where you no longer depend on the EUR pallet. To see the new models, here.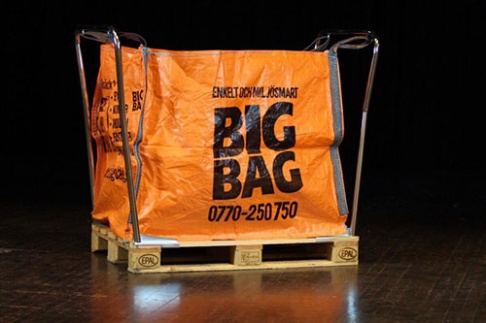 For price information and quotation, fill out the form below or call us dirket by phone: +46 140-13035